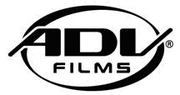 ADV Films was an anime distribution company. They are best known for distributing Azumanga Daioh: The Animation among other properties.
ADV Films were the English distributors of the Slayers movies and OVAs.
Despite high sales, they disbanded in the fall of 2009 due to licensing and distribution issues.
Ad blocker interference detected!
Wikia is a free-to-use site that makes money from advertising. We have a modified experience for viewers using ad blockers

Wikia is not accessible if you've made further modifications. Remove the custom ad blocker rule(s) and the page will load as expected.