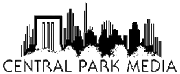 Central Park Media is an American anime, manga, and Asian entertainment distribution company situated in New York, New York. It was founded by John O'Donnell in 1990.
Its anime division, Software Sculptors, was the first company to license and release Slayers anime to American audiences on VHS in 1996. In 1999, they released Slayers NEXT. And in 2000, they released Slayers TRY. In 2000-2002, they re-released the series on DVD with The Slayers: DVD Collection, The Slayers NEXT: DVD Collection, and The Slayers TRY: DVD Collection boxsets. In 2005, their rights to the series expired, and the license was then acquired by FUNimation Entertainment.
They were also responsible for translating Slayers: Super-Explosive Demon Story, Slayers Premium (manga), Slayers Special (manga), Slayers Return (manga), and Slayers: Medieval Mayhem into English.
On April 27, 2009, Central Park Media declared bankruptcy.
External links
Edit
Ad blocker interference detected!
Wikia is a free-to-use site that makes money from advertising. We have a modified experience for viewers using ad blockers

Wikia is not accessible if you've made further modifications. Remove the custom ad blocker rule(s) and the page will load as expected.