Staying Behind for the Sake of Love! (Japanese: 残されし愛ゆえに!, lit. Nokosareshi Ai Yue ni!) is the fifth episode of Slayers NEXT. It was first broadcast in Japan on May 3, 1996.
Spoiler warning: Major plot or ending details may follow.
Synopsis
Edit
Major events
Edit
Characters
Edit
Eyecatches
Edit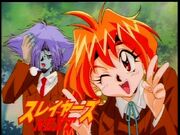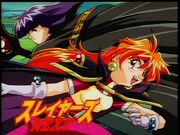 Ad blocker interference detected!
Wikia is a free-to-use site that makes money from advertising. We have a modified experience for viewers using ad blockers

Wikia is not accessible if you've made further modifications. Remove the custom ad blocker rule(s) and the page will load as expected.