Ray Freeze (Japanese: 光縛輪, Kanji translation: Ray Bind Ring, Romaji: rei furīzu) is a curse-like holy magic spell that prevents the target from moving. It has been compared to Lafas Seed, but unlike the white magic spell, Ray Freeze has the capability to affect several targets at once.
Incantation
Edit
Note: The incantation for this spell is in golden dragon language. No known human language version exists.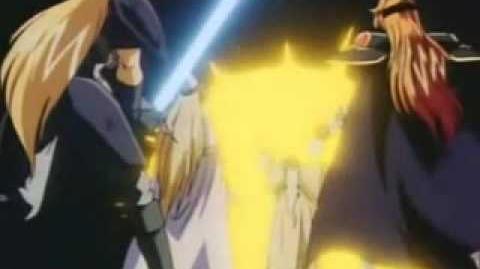 アナク
ラクス
オズル
ナム
イズル
ナクス
オルム
Anaku
Rakusu
Ozuru
Namu
Izuru
Nakusu
Orumu
English (approximate)
Edit
Anak
Laks
Ozul
Nam
Izul
Naks
Orum
English (Dub transliteration)
Edit
Anagorax
Ozulmufam
Izulnax Oromudor

In other languages
Edit
Rayo de Hielo (Spanish, lit. Ice Beam)
Ad blocker interference detected!
Wikia is a free-to-use site that makes money from advertising. We have a modified experience for viewers using ad blockers

Wikia is not accessible if you've made further modifications. Remove the custom ad blocker rule(s) and the page will load as expected.