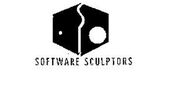 Software Sculptors is a division of Central Park Media. Software Sculptors was originally an independent anime company founded in New York City in 1993 by John Sirabella, Sam Liebowitz, and Henry Lai. They specialized in screensavers and other computer products. It was then bought by Central Park Media in 1995, where it licensed, produced, and released the English-language dubbed and subtitled versions of Slayers, Slayers NEXT, and Slayers TRY. Sirabella and Liebowitz left CPM in 1996 and went on to form Media Blasters.
In spring 2005, its rights to the Slayers TV series expired and the license was subsequently acquired by Funimation.
On April 27, 2009, Central Park Media declared bankruptcy, dissolving Software Sculptors with it.
External links
Edit
Ad blocker interference detected!
Wikia is a free-to-use site that makes money from advertising. We have a modified experience for viewers using ad blockers

Wikia is not accessible if you've made further modifications. Remove the custom ad blocker rule(s) and the page will load as expected.